FULL CONSTRUCTION SERVICES
FULL CONSTRUCTION SERVICES
Are you looking to better utilise the space within your garden to create a space for either an office, recording studio, gym, guest bedroom, or bar?
We design, create and bring to life your dream of an attractive garden room to give you that extra space you have always wanted.
Whether it's an office, games room, studio.. whatever your need, we can ensure you of exceptional design and workmanship.
All our builds are designed to be used all year round and are completed to a high standard ensuring all your needs and wants are met.
Looking To Improve Your Home?
From foundation to complete builds and everything in between!
Who We Are?
We are

professional

.
Why Choose Us?
We are so proud of offering a complete service and undertake all necessary work ourselves, without contracting jobs to other companies.
This gives us ultimate control over the construction and means that by working together, we achieve the perfect result for you, our customer.
All of our projects run smoothly and are completed to an exceptional standard with minimal disruption to your lives, and we are flexible and accommodating to your needs and requirements you might have.
If you have any questions at all or would like to discuss your very own conservatory construction within your living space, please contact us on +44 (0) 1277 549 100 or email us at enquiries@saxtonconstructions.co.uk.
Choosing The Right Builders In Essex To Create Your Garden Room
Choosing the right builder for your conservatory or other building work is vital. Ideally, you need to look for a company that has the skills, experience and expertise to complete every stage of your project. Finding a company that can carry out the design, building, installation, and add the finishing touches, creates continuity and makes communication easier at every stage.
You should also look for a company that has appropriate industry certifications, pays attention to clean working and values its employees. Such a company is more likely to value quality and to put its customers first. Communication is vital with any building or design project and creating garden rooms is no different. Choose a company that listens to what you want and that takes the time to ask questions about everything from the intended purpose of your new build to your preferred furnishings and colour schemes.
What We Do
We are

professional

.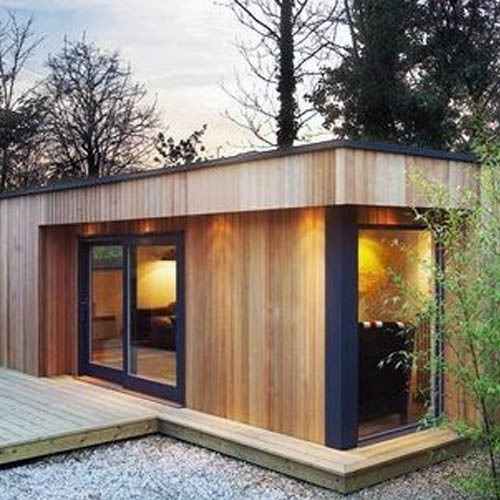 When you think of garden buildings in Essex, the one type that probably comes to mind is a conservatory. However, this is not the only kind of garden building that can add space and light to your home. You could opt for a separate summer house if you have space, a multi-purpose shed, or maybe a single-storey extension to one of your existing rooms. The option you choose will depend on many things, including the intended purpose of the build. Space, planning permissions, building regulations and your neighbours may also be further considerations. These are among the reasons why it is important to take the time to plan your garden building carefully. An experienced building and design company will be able to help you decide what type of build best suits your needs, not only now but also ensuring flexibility for the future.
We pride ourselves on offering a complete bespoke service undertaking all work and not contracting to other companies which often helps to keep the costs down. If you would like to get in touch please contact us on 01277 657 627 or email us at enquiries@saxtoninteriors.com.
CREATE BEAUTIFUL GARDEN ROOMS WITH SAXTON INTERIORS
Some of the great uses for a Garden Room:
Some of the great uses for a Garden Room:
No job is too big or small and we will give the utmost attention to each job to ensure the best quality finish – please contact us for a free no obligation quotation. Or give us a call on 01277 657 627 .
If you are looking to increase the footprint of your home but are unsure where to start, then we can help. At Saxton Interiors Limited, we have the skills and expertise needed to support you at every stage of your garden rooms Essex based project. We can design the perfect conservatory, extension or summer house and then build and furnish it to the highest possible standards. To see why we are considered the best builders in Essex for this type of project, explore our website.
Saxton Interiors is your interior and exterior design and implementation partner of choice for all style design wants, needs and projects.

We are a friendly family run company and are here to help with restyling your home to achieve your dreams. We will ensure an extremely high standard of work and that all projects run smoothly with limited disruption to your lives. No job is too big or small and we will give the utmost attention to each job to ensure the best quality finish. – please contact us for a free no obligation quotation.
WE CAN'T WAIT TO HEAR FROM YOU!
Feel free to contact us direct on: